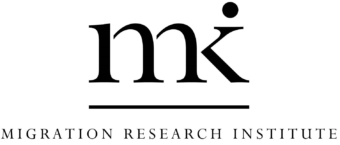 Hungary and the migratory fracture
In June 2015, an unprecedented wave of migrants entered Hungary crossing illegally the borders with Serbia. Hungarians were shocked to see hundreds of thousands of people in-flowing into their country without respect for any law, sovereignty and with complete disdain for administration and order. Migrants said they have nothing to do with Hungary: they just want to go to Germany and that Hungary was just a station for them. The Hungarian government, with the support of the Hungarian people as indicated by the surveys, firmly reacted to this chaos: it built fences to protect the borders and attempted to register those who were on the territory.
From the outset, it was clear that this is not about the humanitarian crisis that results from the war in Syria. It is a new sort of geopolitical and economic wave of migration, that will last for unpredictable time and concerns human flows from several collapsing societies. It was also clear that the process wanted and fueled by Germany and other European countries either to stimulate economy, compensate for the aging native populations or to use migration as a card in the Middle Eastern conflicts. It was also a transnational migratory wave coming from several countries and different continents. Furthermore, it took multiple routes from Spain to Finnish-Russian borders. Hungary does not need these migrants (nor the migrants actually wanted to stay in Hungary), and does not want to interfere in the Middle Eastern conflicts. Accordingly, the government refused the quota of migrants proposed and pushed by the EU, and called for a referendum. On 2 October, 2016, the referendum with 43 per cent voted, had a stunning result: over 98 percent said no to relocate migrants in Hungary.
Migration has been an economic mode of thought and action after the failure of independence and development policies of Muslim countries, and the migrants usually came to Europe through illegal ways. A dangerous exchange is at stake in migration from Muslim societies: governmental and non-governmental religious, political and economic forces of the Muslim countries, islamise migration, providing mosques, associations, networks and services while Muslim communities in Europe strengthen through electoral weight and with billions of euros these countries of origin. For example, in France and Belgium, embassies of Algeria, Morocco, and Turkey are decisive in the vote of migrants in national elections. Saudi Arabia and Iran also benefit from their exchanges with the Muslim communities to infiltrate Western European countries, through small groups at their disposal, but with a considerable capacity of nuisance and sabotage, enough to make pressure on these governments.
Any person familiar with Hungarian political history, is aware that Hungary is a small country which went through key political crises in the 20th century: loosing major territory and populations in the first and the second world wars, a disastrous half century of Soviet control, and a revolution of 1956 crushed by the Russians under the watchful eye of West. In 1989, Hungary, resumed building its national community as a homogenous, skillful and dynamic society, with limited resources, but definitive democratic and modern values. As Hungarians have been trying to rebuild their small national community, the recent waves of migration disrupted the community building and put at high risk the country again. Being a neighbour of Ukraine, and situated at the gate of the Balkans, a region that has a recent history of civil wars and ethnic conflicts, any small and peaceful country such as Hungary would prioritize to protect its borders.
Social cohesion and civil peace, two characteristics of community politics, are missing in countries with a history of migration, such as France, Germany and Great Britain. Consider, for example, the case of France. In 1995, Jacques Chirac, the president of France between 1995 and 2007, said that the social fracture of the migrant neighborhoods in major French cities threatens to grow into an urban fracture, ethnic and even religious ones. For observers, fracture has been there since at least 1983, and the so-called Beurs' March in which second generation North Africans manifested for months in the streets after the riots of summer 1981, in Vénissieux, a suburb city of Lyon. The fracture became more dramatic with the terrorist attacks in Paris 1995 by the Armed Islamic Group of Algeria, the 2005 French riots, and the terrorist attacks in 2012, 2015 and 2016, to mention only the events that made the international headlines. In fact, deep social and cultural erosion undermines France, causing major social, political and economic crises in this country.
A recent example of how the migratory fracture is built on a lie is the story of Nujeen Mustafa: a disabled girl who was showed by the British Chanel 4, known for its left-wing bias, to be a hero stopped by the Hungarian borders; according to Chanel 4, she fled war in Syria, the regime and ISIS at once, to Europe, and was declined entry to Hungary, and then she had to find another way to go to Europe. Fortunately, the Guardian showed more details about the story, which unveil that Nujeen Mustafa was an illegal migrant. She had a brother and sister who has four children, both residents in Germany; Nujeen Mustafa and her sister Nisreen wanted to join them. They were safe in Turkey in a refugee camp. Then, they paid an amount of money to smugglers to get them through high dangers to Greece, Macedonia and Serbia to the Hungarian borders. With the Hungarian borders closed, they went through Slovenia and Croatia and entered Germany, the ultimate destination. Actually, she admitted that she knew this journey is going to be the journey of her life, so she tried to enjoy it. The reportage is emphatic about the fact that she found a safe heaven in Germany. However, having read the whole story, it appears that Hungarian borders are not at all as they appear in Chanel 4, the obstacle of salvation or a point of dehumanization, but just one of the possible routes of migration. The British did show sympathy for Nujeen, but not to the point where they would send air-planes or offer visas to take her from Turkey to Great-Britain, while some major media outlets interpret the protection and control of the borders as equal to racism. It is a fact that Great Britain pushes back people with similar stories who are waiting for years between France and Great Britain waiting for access to heaven.
The measures taken by Hungary in the border defence were only surprising for those who are far from trouble, or ignore the history of illegal migration in Europe. Let us take again the example of France: in the aforementioned riots, France employed all necessary and legitimate police law enforcement. Moreover, people seem to have forgotten the repression of migrants' riots in the dismantlement of the famous Sangate camp in 2002, which served as a point of migration between France and Great-Britain. More recently, the dismantlement of the Calais "Jungle", another camp of migrants, willing to go to Great Britain, witnessed riots and repression by the French police forces. The same happened in the borders between Italy and France, where French police pushed back a wave of migrants. As for illegal mobility, migration leads necessarily to clash with the state of law and migrants seem to go suicidal: either to reach the final destination/the promised land (Great Britain for some and Germany for others) or to die for it. This is a deranged behaviour, and both French and Hungarian authorities were submerged by it. It is only recently that first studies of social psychology of migrants and their mental health has been carried on.
Can Hungary afford a similar migratory fracture to those experienced in Western Europe? It is a fact now that, as put by the New York Times on 12/21/2015, "Hungary's Angry Stance on Migrants, Once Vilified, Gains Some Acceptance." Since then, events have confirmed further Hungary's standpoint. Hungary is a country that tries hardly to meet the needs of its small population and rebuild its moral economy, basing it on national community and on specific cultural roots. The budget for security, the protection of the – EU – borders, and for campaigning to defend its rights not to have migrant communities on its territory, already puts the country in difficulty. Here, another question emerges: do the some governments in the EU possess the right to enforce their failed migration policies, which they admit openly and in the midst of unsolvable migratory fractures, on the less potent Eastern members? Hungary bashing is but a way to avoid responsibility of a failed migratory policy in the past and a jump in an uncertain future.